Steve Morgan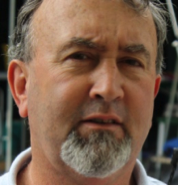 Owner of The Bay Islands Real Estate
Steve and his family moved from Springwood to the Bay islands around 5 years ago, and has been involved in real estate on the islands since the move. His passion has been real estate, however there has been plenty else that has kept him busy in his time on the Islands. He and his family has been the backbone in developing and starting one of the Islands most popular churches. He is also an active member in the Bay Islands Chamber of Commerce and is on the Bay Islands Tourism Board.
Steve is active in promotion of business, activities and events, using www.thebayislands.com.au as a showcase. One of the clubs in particular, Sandy Beach Sailing and Kayak Club, has kept him busy with the newly formed club now looking at regular regattas and obtaining a good size block on Sandy Beach to establish a Club house and a storage place for watercraft.
So feel free to ask him about the lifestyle and opportunities here on the Bay Islands. There is much to offer.