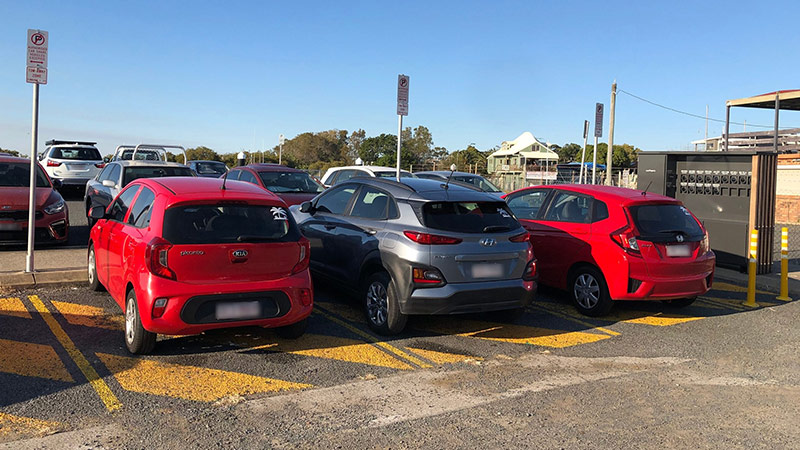 Redland City Council has allocated four additional car parking spaces dedicated to car sharing at Redland Bay Marina, Weinam Creek.
 
Mayor Karen Williams said Council was pleased to have been facilitating car share at the busy marina since 2020.
 
"The service has proven to be popular, and Council has increased the number of car sharing spaces from eight to 12 from today, Thursday 15 June 2023, to cater for increased demand," Cr Williams said.
 
"The additional spaces will give more Southern Moreton Bay Island residents the opportunity to access a conveniently located mainland vehicle close to the ferry terminal for short-term hire.
 
"The scheme means that residents who only infrequently need a mainland car have convenient access to a vehicle without the overheads associated with owning one.
 
"Council advised the community of this latest extension to the car share scheme on 31 May through the project's Your Say page and through signage in the car park.
 
"This is one of a number of options Council is using to help alleviate the high demand for car parking at Redland Bay Marina.
 
"Council acknowledges that the introduction of car share at Weinam Creek has assisted with improving car parking options, and is actively reviewing the current arrangements in anticipation of increasing the number of car share spaces and working with the current operator on an extended lease."
 
Division 5 Councillor Mark Edwards said he was pleased to see the demand for the service increasing and the subsequent expansion to 12 spaces.
 
"There has been very positive feedback about the car share scheme since the very beginning in August 2020 when Council conducted a trial as a means to increase the turnover and effective supply of parking at Weinam Creek," Cr Edwards said.
 
"I was pleased when that trial proved successful and we were able to award a two-year contract in 2021 to operate the car share scheme.
 
"It is a great option for island residents."
 
All car share parking spaces are clearly identified with signage.